Grant Rogers Project Mission Statement
The Western Catskills of New York State is a region with a rich cultural history as shown in its music, dancing and storytelling. The life and work of Grant Rogers along with other musicians from the early and mid-twentieth century exemplify this history, much of which is in danger of being lost. Two organizations, Music on the Delaware and the William B. Ogden Free Library, are sponsoring an effort to preserve this cultural history with this website through interviews, music, and photography and to support activities that carry on the spirit of this evolving cultural legacy.
project news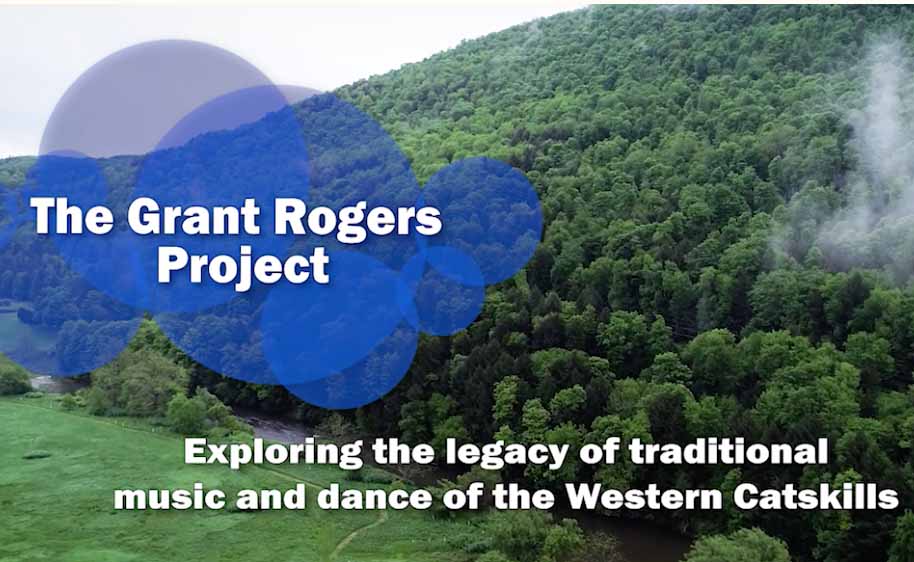 Presentation of the Grant Rogers Project at Delaware County Historic Association Museum, October 27, 2019
Grant Rogers Project Committee members gave a one-hour talk called "Exploring the Legacy of Traditional Music in the Western Catskills." Four members of the committee outlined the history and goals of the project, collaboratively developed and sponsored by Music on the Delaware and the William B. Ogden Library, and explained why Grant Rogers was chosen to represent this history. Sections of the Grant Rogers website (www.grantrogers.org) were also briefly shown and explained.
Traditional musicians Kathy Shimberg, Dane Scudder and Ira McIntosh provided music for the event. The presentation closed with a short jam session and a square dance, in which many audience members enthusiastically participated. A short video recap was developed in February 2020 and can be viewed here.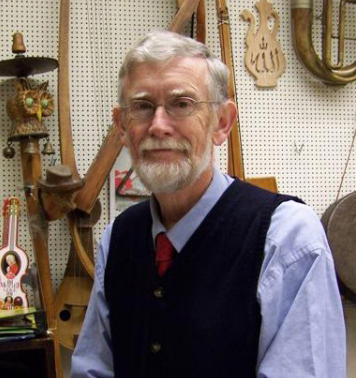 Jim Kimball on History of NYS Dance and Fiddling
Jim Kimball, Lecturer of Music and Conductor of String Band at SUNY Geneseo, gave a presentation/lecture at William B. Ogden Library, Walton, NY, on June 20, 2019 on the history of New York State fiddlers and dance music with special emphasis on this region, the Western Catskills. Listeners learned about many of the tunes typically used for square dancing from the 1800s to the present and how both the music and the dance calls changed over time. Local and area fiddlers, including Grant Rogers, and dance bands were highlighted through photos, audio recordings, excerpts from historical diaries and newspapers, dance cards, and written music samples. Go to the transcript of lecture or to the video of the event.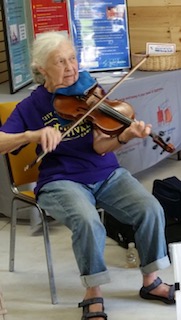 Kathy Shimberg on Grant Rogers' Legacy of Dance
Workshop at William B. Ogden Library, 42 Gardiner Place, Walton, NY on October 21, 2017
Local musician Kathy Shimberg conducted a participatory workshop on square dance during the time of Grant Rogers. Questions were raised about differences between Eastern (local) and Western square dance styles. A featured participant was Bob Moss, who had been a square dance caller and musician for many years starting in the 1940s. He talked about his experiences plus demonstrated several square dance tunes. The event ended with a small jam session.
In December of 2019, two short videos were created from the material recorded at that workshop. The videos can be accessed on the website under videos. videos
To read the transcript of the entire workshop, click here.